About the Area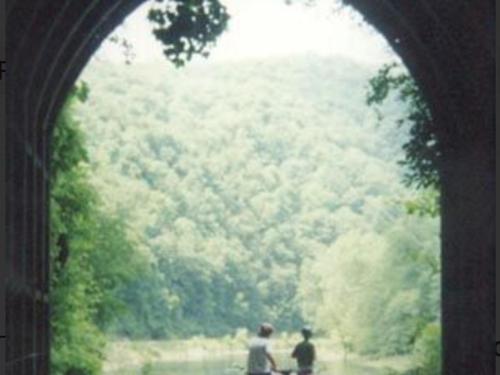 The Inn is located in the southeastern portion of Pocahontas County in the small community of Frost, WV. Pocahontas County, West Virginia, is a great place to visit during all four of our seasons. Nestled in a 2600 foot high valley and surrounded by 3500 foot plus mountains, Frost enjoys mild temperatures and low humidity in the spring, summer and autumn and sees its share of winter wonderlands. While there are many things around the farm to entertain yourself with, there are also many fun activities in the surrounding areas.
MARLINTON - the county seat of Pocahontas County, offering the small town feel we all love, with multiple dining options, a sporting goods store, grocery stores, antiques and much more. Don't forget to check the schedule for the Pocahontas County Opera House, throughout their season you can catch a concert, play and/or movies.
GREENBANK - Home of NRAO, (National Radio Astronomy Observatory). NRAO designs, builds and operates one of the world's most sophisticated and advanced radio telescopes. Guests can visit the newly completed Science Center and discover the world's largest fully maneuverable radio telescope.
Don't forget to visit the town of Hillsboro. This is the birthplace of Pearl S. Buck (author of "The Good Earth"). You can also visit the site of the Droop Mountain Battle. This state park has a museum, picnic areas and a lookout tower.
Snowshoe Mountain Ski Resort, which is located only 25 miles from the farm, offers some of the best skiing in the East. Not only great in the winter, Snowshoe also offers great mountain biking, golfing, hiking and some great shopping!
Take a drive along the Highland Scenic Highway which takes you through the Monongahela National Forest. This highway extends 43 miles from Richwood to S. Route 219 & is the highest average elevation road east of the Mississippi. With stops to the Falls of Hills Creek, Cranberry Glades and four overlooks, this would be a great trip for a picnic.
Greenbrier River Trail is 78 miles of trail that run alongside the Greenbrier River and with only a 1% grade it is easy for any level.